e-Cop, a wholly owned subsidiary of Certis CISCO and one of Asia's foremost managed security service providers, will begin operations under its newly rebranded name, Quann.
"The new name stands for the circle of protection, which is inspired from its DNA as a security company," read a press statement from Grey Group Singapore, the agency behind the rebrand.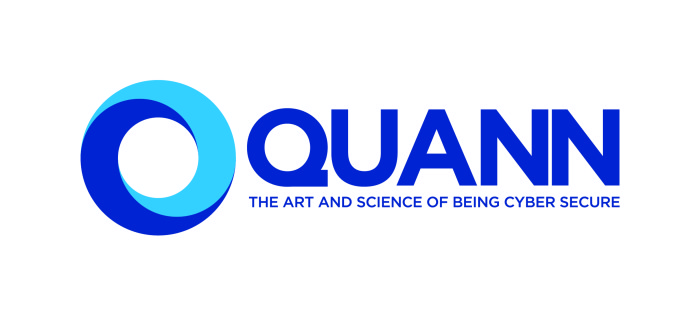 The rebranding looks to reshape Quann's brand identity as it becomes a global player in cyber security. The agency was tasked to create a new brand identity, brand positioning, launch a new company and to complete a 360 communication launch of the brand across Singapore and Asia.
"Grey Group Singapore has recognised our issues, and this re-branding will seek to engage and connect with the C-suites of businesses about the presence of a strong home-grown company with what Gartner has described as having a formidable presence that literally dwarfs the global players in the Asia Pacific region. Quann is set to make a strong stand on what really matters to businesses when they think of cyber security," said Richard Lau, SVP of group marketing & corporate communications at the Certis Group.
Lau added that this is an opportunity for the company to expand and strengthen its service offerings.
"The inspiration for Quann came partly from the Technology and Scientific background of the brand. It is a concept with the fusion of energy, light, space and time, which represents a forward-thinking organisation," said Ali Shabaz (pictured), chief creative officer, Grey Group Southeast Asia.
Shabaz added that the symbol with its abstract illusion of balance, and the interplay of Light and Energy illustrates the Art and Science approach of Quann in keeping their clients 'cyber secure'.
Campaign credits:
Account Management: Kelveen Soh, Rohit Nair and Madina Kalyayeva
Creative Team: Ali Shabaz, JunJek Low, Aaron Yuan, Marielle Encarnacion, Randip De, Herbert Pradjaja, Shante Lee, Sandeep Bharadwaj, Marco Iodice
Strategy Planning: Judd Labarthe, Rafael Mendonca
Regional PR & Corporate Communications: Huma Qureshi, Pang Yanrong